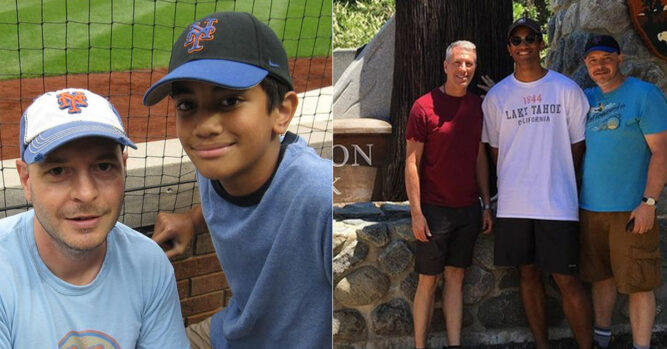 One of the saddest things that we can hear of is when a baby is abandoned. From the time we are newborn children, we rely on our parents to care for us to to make sure we have what we need. That type of natural love between a parent and child is something that many of us experience and we might not give it much thought. When it is missing in life, however, it is something that can really make a difference, especially when a child is thrown to the curb as if they really don't matter. It is a sad situation but, at times, it also shows what someone else is made of.
This story is about a man who was meeting his significant other for dinner about 2 decades ago. According to BBC, a newborn baby was found by the man and it would eventually lead both of them down a path that they could not have expected to happen. Not only are those two men still together today, they have a child that they adopted and things turned out for the better in more ways than one. It is a story that is sure to influence you and perhaps even inspire you to do something special in your life.
34-year-old Danny Stewart was meeting his 32 year old boyfriend that evening when he saw the child on the ground in the subway system. He thought it was a doll at first but after taking a closer look, he saw that it was a baby that someone had left behind.
The short version of the story is that these two men decided to adopt the little boy and be his parents. Fast forward 20 years and he is doing well. The baby is no longer tiny and now, he is going to college to study math and computer science. Best of all, he appreciates that he grew up in a household where his parents loved him and gave him the life he deserved.