I think that most people appreciate animals, although there are some people who love them more than others. When you look at little animals, what is it that you see?
For those who have a dog or cat in their life, it is not out of the question to really fall in love with animals and sometimes you are head over heels, even with wild animals in the field.
Perhaps that is why so many people have fallen in love with this picture. When you first look at it, you are probably going to see some happy pigs playing in the pigpen. There are others who may see something different.
Look through the picture and see if you can find what is hiding in it. It may look like a bunch of pigs but there is actually a hippopotamus that is hiding in plain sight.
Give yourself 30 seconds to find the hidden hippo in the image. If you can't find it, check the next page for the solution.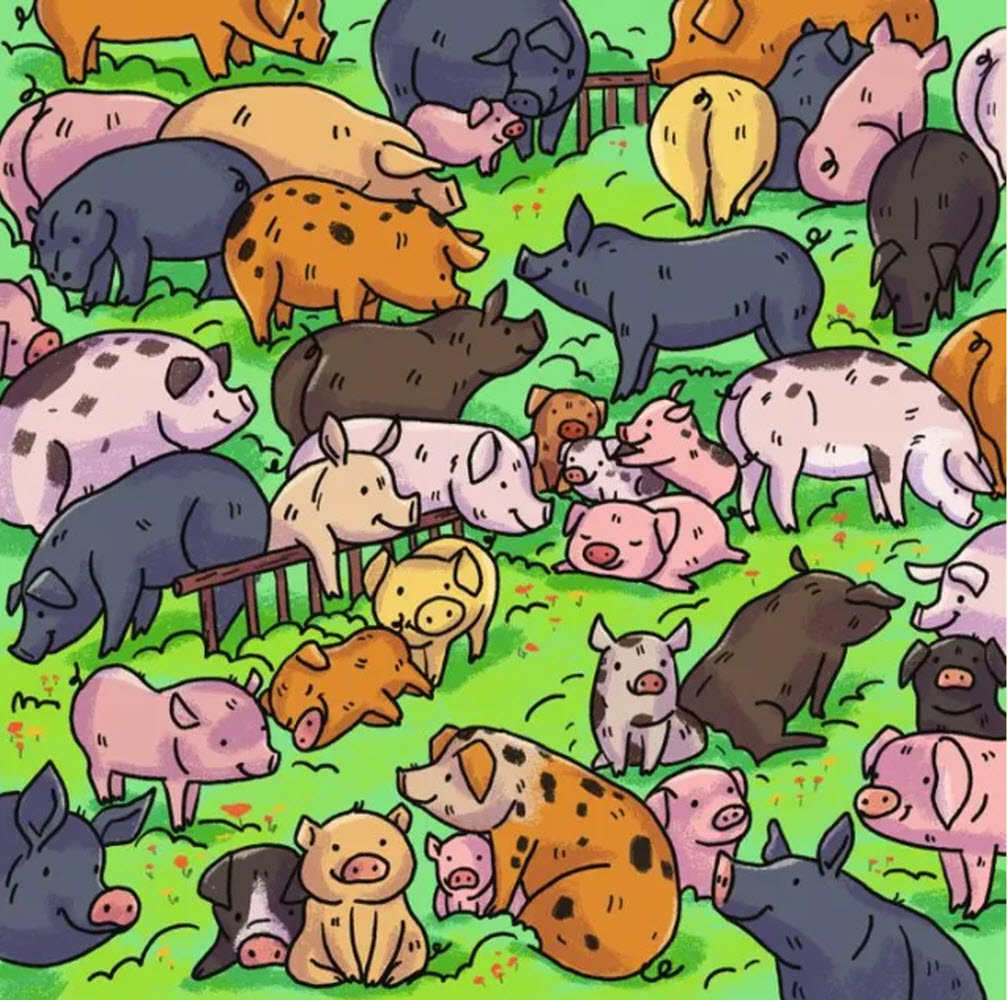 Were you able to find the hippopotamus on your own? Here it is hiding in plain sight.