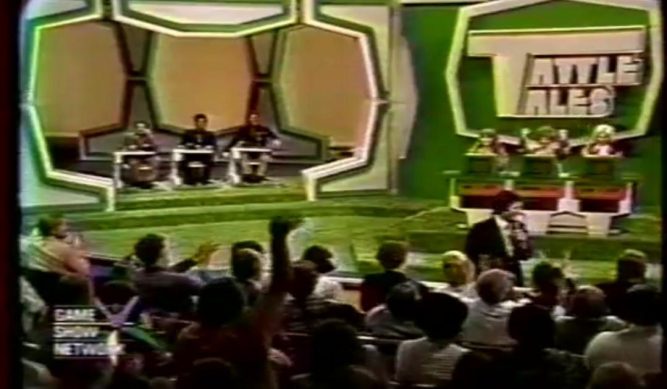 Relationships are interesting. You are always learning new things about each other. The geniuses from many other game shows decided to find out how well celebrity couples (married or dating) really knew about each other. Mark Goodsen and Bill Todman decided to revive an old game show called He Said She Said and renamed it Tattletales. Bert Convy was tapped as the host. Johnny Olson, Jack Clark, John Harlan, and Gene Wood all served as narrators and announcers. Mark Goodman, Bill Todman, and Johnny Olsen were all familiar names in the game show genre. Bert Convy was a well known actor and had also appeared on several game shows such as Match Game. Many well known celebrities appeared on the show with their spouses or partners. Tattletales premiered in 1974 on CBS where it aired till 1978 and again from 1982 to 1984. The syndicated version aired from 1977 to 1978. The show became a fast hit and earned Bert Convy an Emmy.
The premise of Tattletales consisted of 6 couples. Each couple was on the show for one week and represented a segment of the audience. The audience was divided into three sections red, blue, and yellow. Bert Convy jokingly called the yellow section the bananas during one episode and the name stuck. Each section consisted of 150 audience members to divide up prize money. A member of the winning section had their name drawn to win additional prizes. Celebrities rotated between the color coded sections. The show was filmed at Hollywood's famed Television City Studios.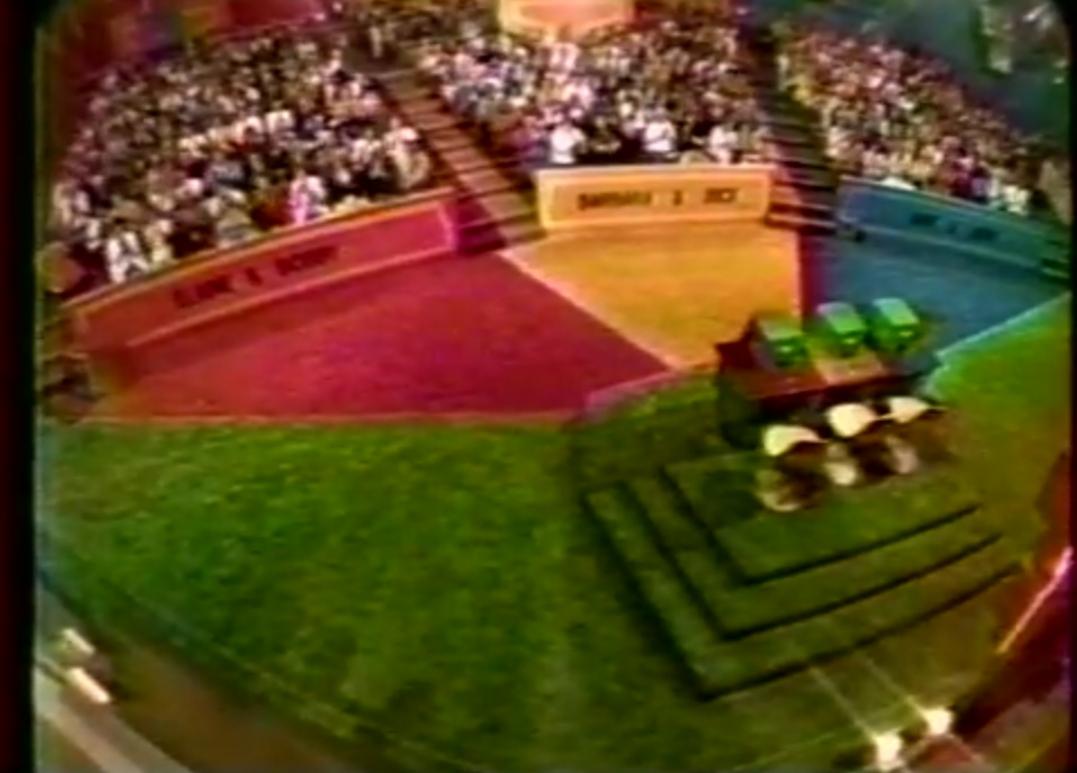 The stage was set up with three desks with monitors in the respective colors. An area was sectioned off with a sliding wall for the ones not at the desks to sit. Each person in the sectioned off area wore headphones to prevent accidentally hearing their partners answers. The goal was to match answers to earn prize money for the audience. Usually the men appeared first and the women remained behind the wall. Midway through the show the couples switched places. The questions consisted of things like "It happened one night at dinner". A celebrity would buzz in and answer the question. Bert would then repeat the answer to the ones behind the wall and hopefully the correct mate would buzz in and answer correctly.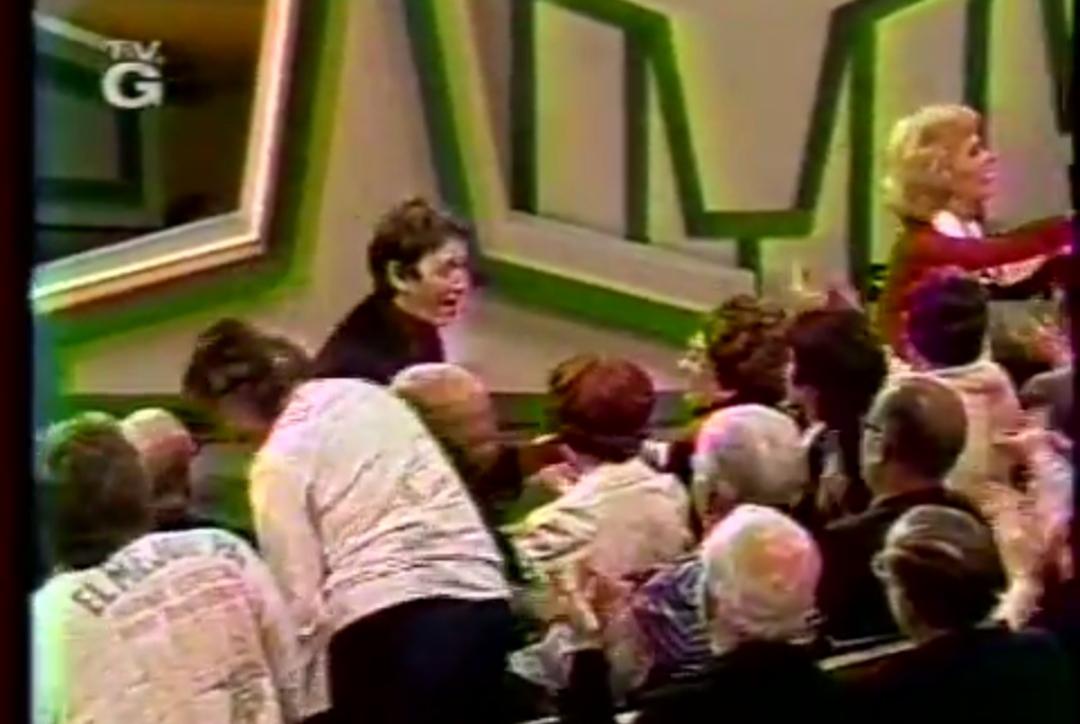 Many celebrity couples appeared on the show such as Elaine Joyce and Bobby Van, Allen Ludden and Betty White, Bobby Troup and Julie London. Bert Convy even stepped away from his hosting duties and appeared with his wife Anne. His pals Gene Rayburn and Allen Ludden took over hosting duties for those episodes. The show never had a rule that celebrities had to be married of romantically involved. This gave the show a chance to host weeks of parents and children or friends. Watch the video below.