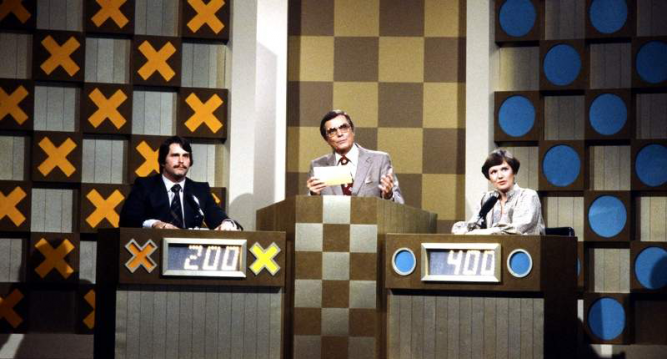 How many of us have played Tic Tac Toe? It would be safe to say almost all of us. We have played it on paper, sidewalks, chalkboard, dust, dirt, and even fogged up windows. The premise is very simple, one person is X and one person is O. You draw a nine square grid and take turns putting an X or an O in the grid. The winner is the first person to get three X or O in a row. The three X or O could be across, down, or diagonal. In 1966 a classic gameshow was created based on the childhood game. It became a hit! The show featured celebrities in the grid and 2 contestants representing X or O. Usually a male was X and a female was O. They were called Mr X and Ms O during play. I bet you have already guessed the show. If you haven't, the name of the show was called Hollywood Squares.
Peter Marshall was the host of the show. He sat between the two contestants. The stage featured a huge grid of nine squares. In each square sat a celebrity. The contestant would chose a celebrity and Peter Marshall would ask a question. Often the celebrity would crack a joke before giving an answer. The contestant would either disagree or agree with the celebrity and if they were correct they earned the square. Peter Marshall would announce and X gets the square or O gets the square. The winner, just like in Tic Tac Toe, had to match 3 celebrities in a row either across, down, or diagonal. The other contestant could always block them though. If neither contestant got 3 in a row then winner was determined by who had won five or more squares. The matches were best two out of three. The champ could return for 5 consecutive games.
Many celebrities appeared on the show Rose Marie, George Gobel, Rich Little, Charlie Weaver to name a few. When Rich Little was on he was given questions about celebrities. This gave Rich a chance to do impersonations of the celebrities. Rose Marie often got questions about dating and relationships. She then would play off her lovelorn comic persona. The coveted center square was occupied by one person through most of the show's run.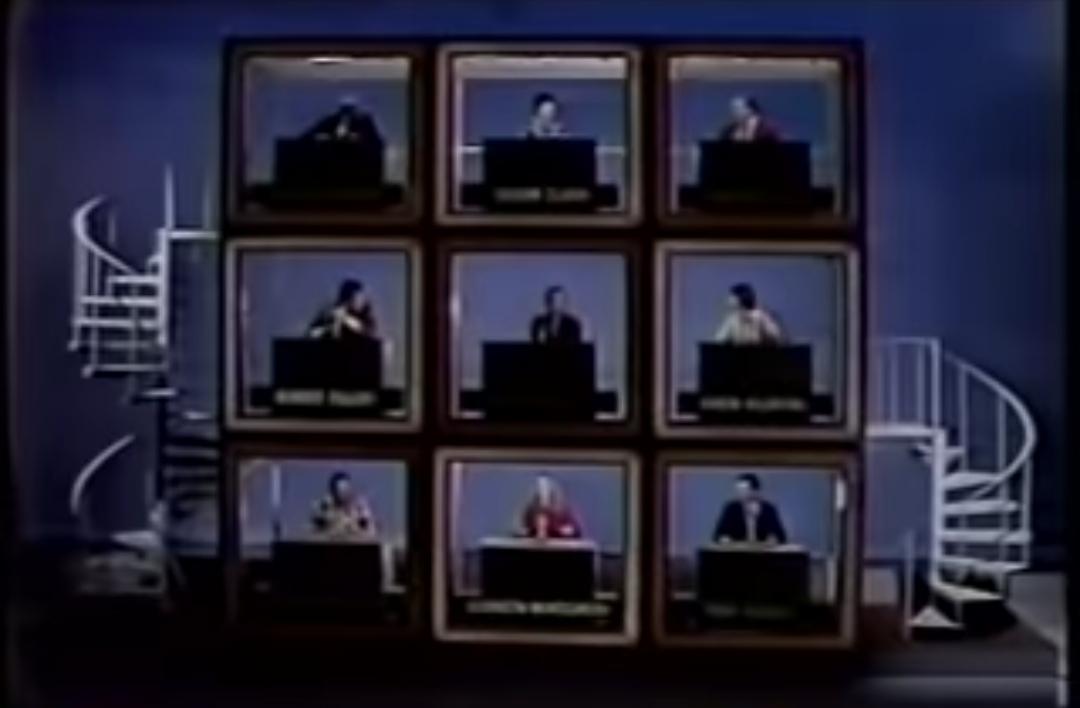 Paul Lynde was the famed center square. He was known for his jokes and snarky laugh. Paul earned three daytime Emmy award nominations for his appearances on the show. He left the series in 1979 but returned in 1980 when the show relocated from Burbank to Las Vegas. The game was revived several times over the years but nothing could compare to the original. Enjoy the video!