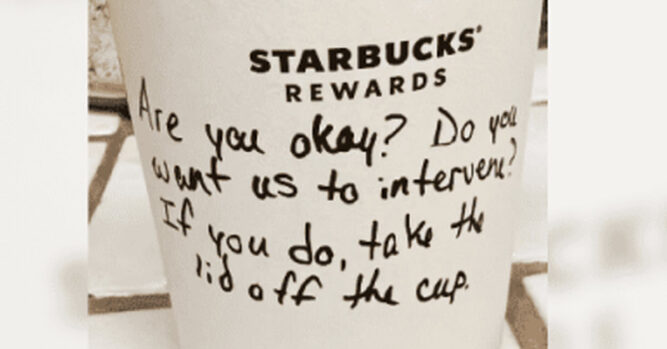 It is a dream of many people to work at Starbucks. It seems like a great job and when you are a barista, you have the chance to make many people happy each and every day.
Sometimes, a barista gets the chance to do more than make someone happy. That was the case in Texas, when employees at a Starbucks were able to save a young girl in a most amazing way.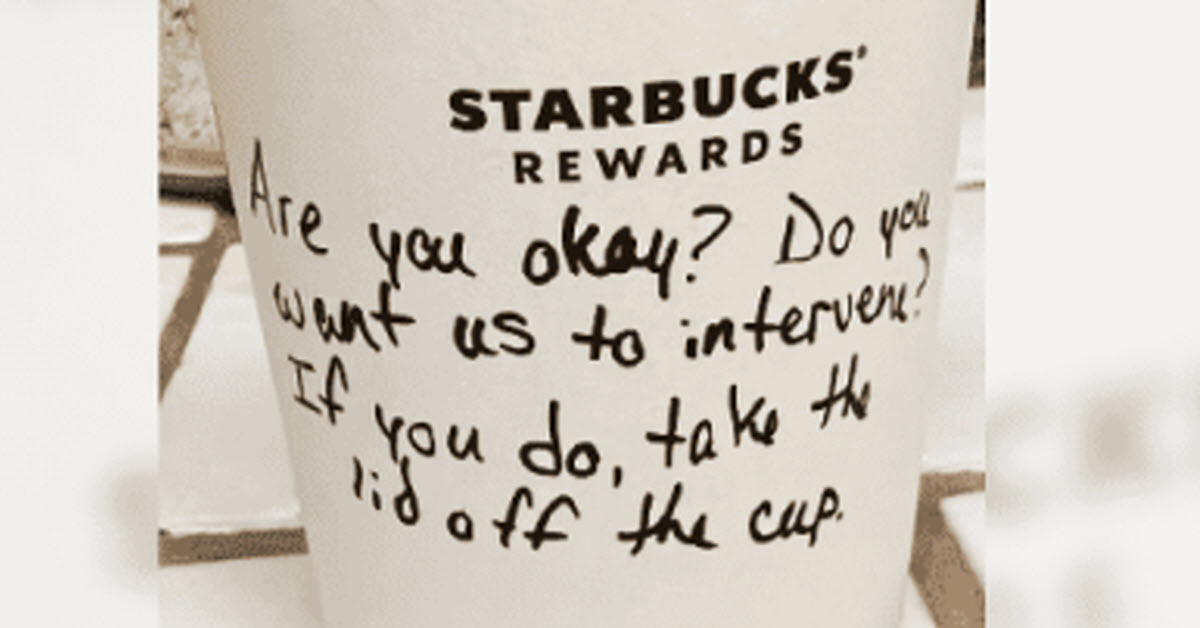 It seems as if the employees say what was happening when an 18-year-old was approached by a man she didn't know. They acted quickly with a message to the girl on her coffee cup.
After hearing about what happened, the girl's mother went on Facebook to let the world know about their actions. It is something that may just save a life when others hear about it.
The message on the cup said: "Are you okay? Do you want us to intervene? If you do, take the lid off the cup"
The teen doesn't want to be identified but she did say how she was studying along at the Starbucks on that Saturday night. Her mother told what had happened in an email, saying that she liked studying at coffee shops.
When the stranger started talking to her, the barista came over to hand her the cup. She told her it was an extra hot chocolate someone didn't pick up.
Robertson was grateful for the action taken by the employees. She spoke about her worst fear of something happening to her daughter. I'm sure most moms would agree.
She said that the man was very animated, which is what likely alerted the employees to the problem. Her daughter was grateful for what they did.